42 x 2.5 Minute Episodes
Language: Universal Robot (no dubbing required
 A young girl-bot named Beka and Bubo her dog-bot really like to help friends-in-need at their Robotik Lab repair center. Sometimes local robots stop by for an upgrade. Other times they are in real trouble and need help fast!  Managing a hub of activity in a colorful world, Beka is famous for her critical thinking skills, inventive mind and warm heart.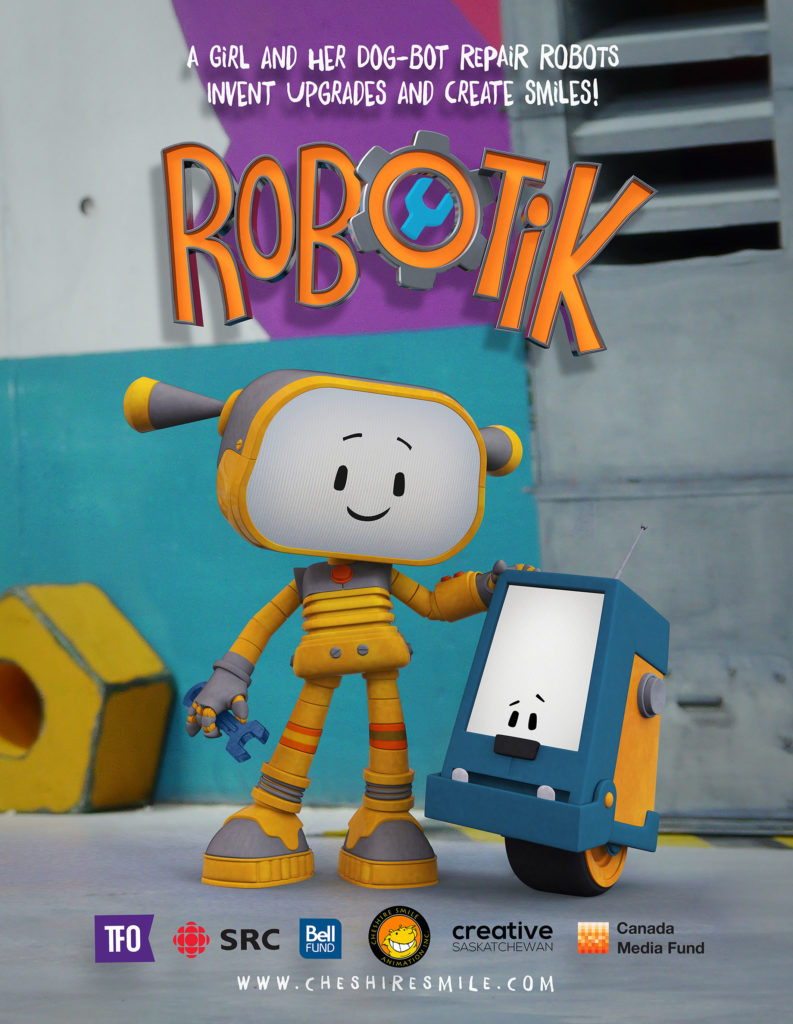 BotShop is a hub of activity in a colorful robot world. Robots who live here sometimes need help to change and adapt.
Beka is famous for her good heart and solving robot problems. Bots love Beka and Bubo.
Bubo is Beka's best friend, a loyal Dog-BOT with a curious puppy spirit. Bubo sniffs, explores, and barks when things are rough. Bubo fetches parts, tools, and inspires Beka find a fix from the heart.
Beka's BotShop has friendly machines ready to lend a hand. TunTun, a giant WhaleBot, prints parts to fit any job. TukTuk, a giant snail shaped van, speeds Beka and Bubo to bots-in-need. This is no ordinary workshop! Beka and Bubo always find a solution, even if it takes a few tries. The smiles and laughter of happy robots is Beka and Bubo's reward for a job well done!